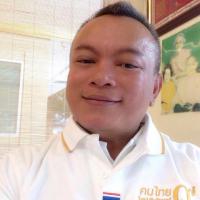 Phonatip Sirivech
ONLINE BOOKING
Thanks for booking your appointment online.
To get started, please click on the type of service you would like.
**Please note that the starting prices below in the online appointment system are the starting price for short hair. Longer and thicker hair will be more than the starting price.
Any problems, please e-mail us, send us a message on Facebook, or give us a call at +66-80-635-9899 or +66-2-612-1411.
Cancellation Policy
Please help me out. If you cannot make your appointment or will be late, please let me know as soon as possible so that I can help other clients who might like to come at the time you have booked. You can email me at [email protected] or call 080-635-9899 or 02-612-1411. Thanks for your consideration.CANCELLATIONS: You & your appointments are very important to us here at Hair By Phonatip. I hold your appointments just for you & ask that if you must cancel or reschedule any appointment, please provide us with 24-hour notice. This way, I will be able to adjust my schedule to accommodate clients on my waiting list. We do, of course, understand that unavoidable issues come up and will do our best to work with you in case of an emergency, etc. LATE ARRIVALS: I will try my best to accommodate you if you're running behind, stuck in traffic, etc. It happens, I know! However, your late arrival can affect the remainder of the day by delaying me for my clients who come in on time. For this reason, we allow our clients a 5-10 minute grace period. If you are able to make it in time for your entire service to be completed, great! If not, you may have to rebook. Please, always call if you even think you might be late; I'd rather know as early as possible so I can do my best to fit you in.THANK YOU: Please remember that your appointments are reserved for you & only you. These policies allow me the opportunity to alert my standby clients of any openings, therefore allowing me to provide the best service possible. I very much appreciate your business and all your help. See you soon!DIRECTIONS: Directions to the salon are at this link http://www.hairbyphonatip.com/directions-2/